You know that feeling when it's time to let go and move on but you just don't want to? When instead of letting go you keep holding on to the past?
There comes a time when you realize that nothing is like it used to be and even though you know deep inside that things will never be the same again…instead of moving on, you hold on to those things like crazy.
You don't want things to change. It scares you because you're not used to the new situation, maybe you don't like it and… it feels safe where you are.
But here's the thing… some things will never be the same no matter how hard you try and how much you hope and wish for them to stay the same or, go back to the way they used to be.
It's not your fault, it's just life. And it's OK. That's how things work. They change, they evolve. Even you and your body change all the time. If you can change something, do it. If not, just let it go. Learn the lesson and move on.
Time goes by, things change, people change, life moves on and there is nothing you can do about it. You need to understand that there are things you can't control in life. You need to detach emotionally from all those things that hold you back. Let go and move on.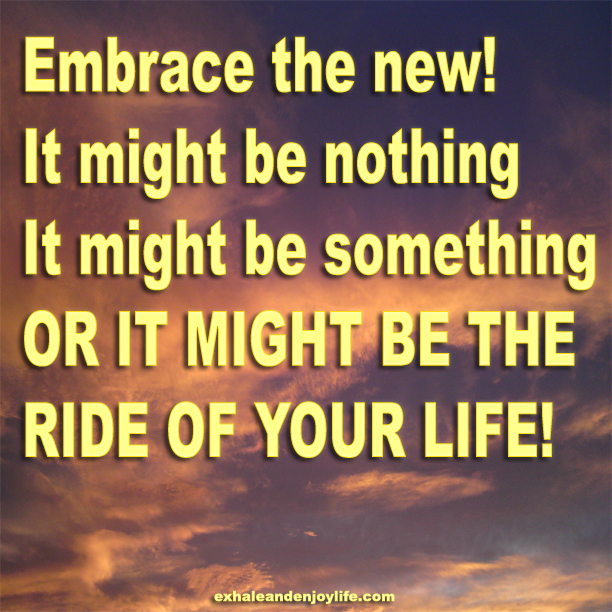 Stop living in the past and waste so much time thinking " what if…". If everything around you moved on why are you still there?
Holding on to things that don't exist anymore it's not the way to live.
Understand that the past can't be changed, learn from it and find the strength to move on!
Life can be really amazing if only we could just try to see things a little different! Letting go and moving on can be the best thing for you. Don't shut the door.
Embrace the new! Just be open to new opportunities, take a chance…it might be nothing, it might be something or it might be the ride of your life!
It's not easy but time flies! What are you going to do about it? Sit in a corner, stuck in the past and all alone wishing and hoping while life goes by? Or move on to the life you deserve to live?
It's all up to you!
You can't control everything in your life but you can choose the way you react to each situation! And each choice you make shapes your life.
Learn from your past! Be thankful for everything in your life. Cherish the wonderful memories, forgive if you need to and move on.