So Valentine's Day is coming and already everywhere you look you can see well…lovers! But what if YOU who's reading this …you're alone this year?
While for some people it's a day of celebrating love, expressing love, having fun, giving and receiving gifts and romantic dinners, in the same time for many others who are alone, seeing couples everywhere, hugging, kissing, laughing, all those flowers and presents can feel too overwhelming, sad and depressing.
If you have someone in your life to spend Valentine's Day with and you're looking for some tips on how to enjoy the day, you can read my article Best Valentine's Day Gift Is Your Time
But if this year Valentine's Day finds you all alone, here are my tips on how to enjoy the holiday even if you're single!
Fall In Love With The One You're Spending Your Whole Life With!
That's YOU by the way! With who else will you spend your whole life if not with you?
And since most of the time you forget to show yourself some love and really take care of yourself, why not use this time to give yourself some extra love?
If somehow you find yourself always putting yourself last and postponing your happiness here's your chance to turn things around!
Take proper care of yourself, fall in love with yourself, spoil yourself, give yourself flowers, presents… whatever makes you happy. Read my article on How To Be Confident And Love Yourself to help you boost self esteem and connect better with yourself!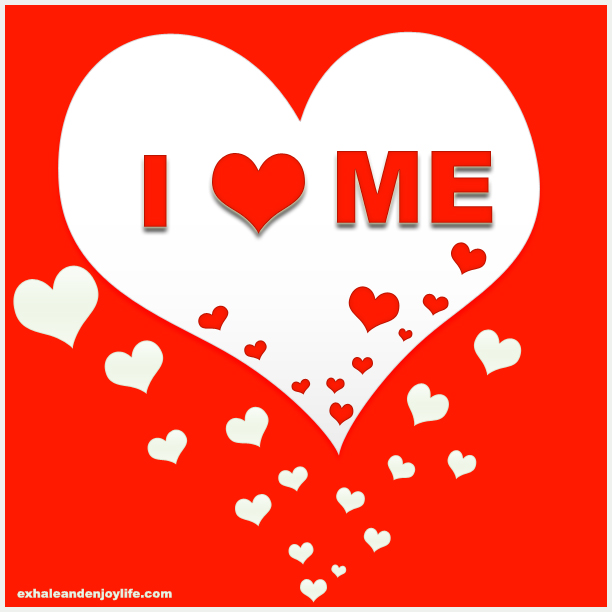 Alone But Not Lonely
So you don't have a partner right now but, do you have any friends who are just alone like you? If you do…why not plan something together?
Being alone on Valentine's Day doesn't mean you can't have fun and enjoy your day! Go out and have some fun! You are not the only one who's alone on Valentine's Day! Who knows maybe you'll meet that special someone!
It's All About Love!
When I was a kid I didn't know exactly what Valentine's Day was. So I thought it's just a day you show others how much you love them no matter who they are! And to be honest I still think that's the real meaning of this day. So why don't you do just that?
Maybe you don't have a partner by your side but I'm sure you do have people you love in your life! Your family, your friends! Your pets! Reach out to them and cover them with your love!
Make them a sweet surprise and express your love for them! You can buy all you need and make some handmade presents with exactly what they like. Get busy being creative and have some fun! I'm sure the smile you'll put on their faces will make you happy and brighten your day.
Explore
Grab some of your friends and go out exploring! You have mountains, lakes, you have seas, oceans, you have snow and you have sunny, hot places! Get away from your day to day activities. Break the monotony and have some fun!
Give Yourself A Day Off
Why not get an early jump on the weekend? Some people have no idea how life outside of their office is. Just forget about work and deadlines and projects for a while and just enjoy life! Do something different. There is a whole world outside your office ready for you to explore.
If you don't feel like going anywhere just stay in the comfort of your home. While everyone is in a hurry to find the perfect gift, busy restaurants and crowded places…you can escape all of these!
Get some rest, relax and recharge your batteries.
Go Shopping
Everyone is focusing on Valentine's Day these days so a lot of other products are on sale! So why not take advantage of those cool prices?
All Those Valentine's Day Goodies Just For YOU!
Now come on… you don't really need someone to buy you presents or bring you flowers, chocolate, beer, tickets to a game? Be your own Valentine this year and have fun!
You go and buy that cute box of chocolate for yourself…you deserve it! Buy those tickets and enjoy that game! Cook that delicious food all for yourself. Do whatever makes you happy and have fun!
Give Love
How about volunteering? It is Saint Valentine's Day right? There are so many people who would really appreciate some kindness. Offer them something to eat. Gather some friends and give some packages to those in need.
If you love animals you can volunteer at an animal shelter. All those animals will give you tons of love and brighten your day! And you'll feel great for helping and making someone's day better.
Saint Valentine's Day it's about LOVE ! And you don't really need a partner to enjoy it! Spread love and kindness wherever you go.