How awesome does that sound? To be able to live life as you like by your own standards? You'd love that right? Go ahead take a few moments and just imagine how different your life would be.
Beautiful right? But…can you actually do it? Can you really live life the way you want to?
Isn't it weird how everybody is trying so hard to please others? At work, home, friends?  You always put others first and forget about yourself.
You know time flies and nobody knows for how long we're going to be here and still you're spending all this precious time trying to fit somewhere you don't belong! Trying to live a life you don't like while dreaming of a life you would enjoy. Why?
Let me ask you something…where are you in all of this? When I say you I mean the REAL you!
This life is about you! It's yours. Stop wasting time doing what others want and what they think it's right for you.
Is this really what you want and what makes you happy?
Do you want to live life how others tell you to? Or do it your own way? It's never too late and you're never too young or too old to choose to become the person you really want to be.
You have the power to change your life. There are people living their best life out there and you can do it too.
Is it going to be easy? Probably not.
Starting the journey of self-improvement, finding yourself and making the necessary changes to live the life you really want, to follow your dreams and your soul requires a lot of courage. This is where most people get scared. They take the easy way out. It's comfortable to them.
Isn't is crazy how doing the RIGHT thing it's always hard? But, what if it's not?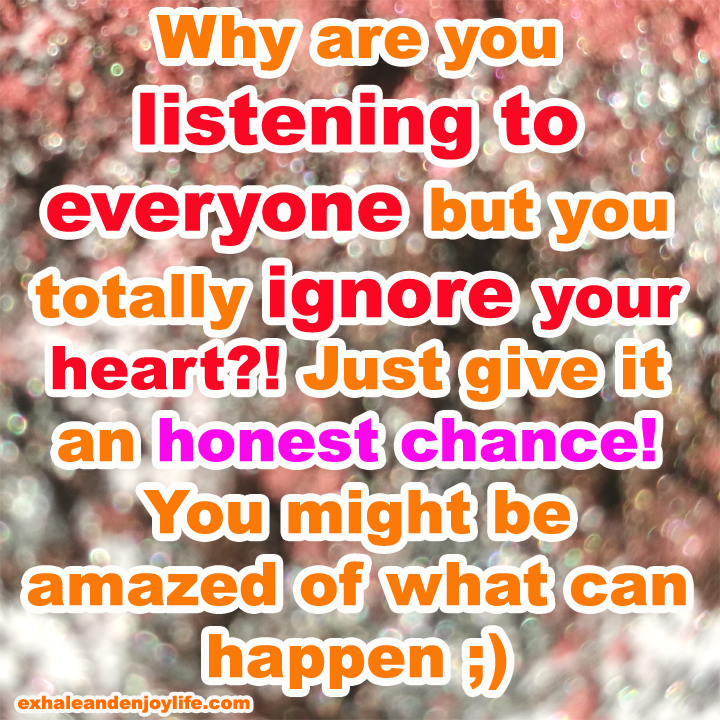 Read more