We all want to be as productive as possible and in the same time enjoy life right? What's all that work good for if we don't find time to actually live?
But somehow our productivity is not as good as we want it to be. If often you find yourself with a bunch of unfinished stuff, procrastinating, deadlines knocking at your door, unfinished projects, drained, sick and tired and overwhelmed and no free time…these tips are for you!
Get more productive, finish your work and have more free time to enjoy life!
Do What Works For You!
One of the reasons people fail at being productive is because they follow so many advices and tips that do not work for them. They read, they listen, they try but it doesn't work for them like it does for others!
We're all different and what works for one might not work for the other.
For example some people like to wake up very early in the morning at 4:00 or 5 to get some things done before going to work or whatever they have to do.
You trying to do the same and wake up at the same time might not be such a good idea if you're not a morning person, if you can't go to bed early or if you're more productive during evenings!
There are so many ways, tips and strategies to become more productive but you have to understand that not all will work for you.
Each person has its own way of doing things! So take some time to find out what works for you!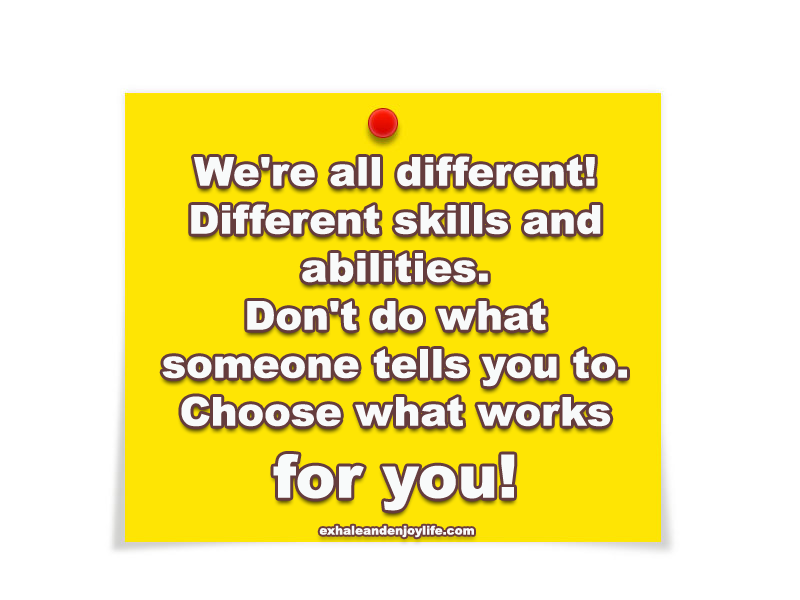 Read more